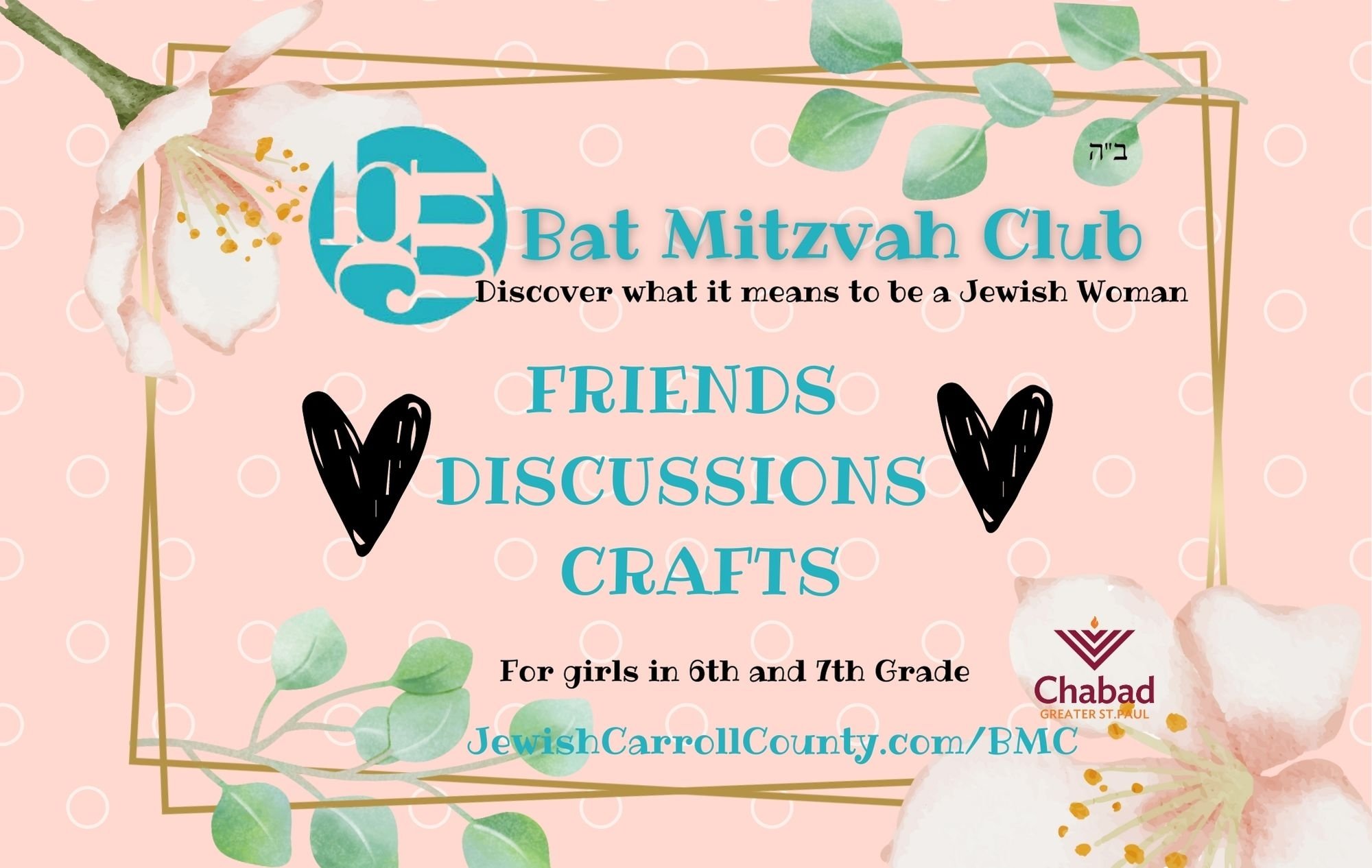 Welcome to the Bat Mitzvah Club, where Bat Mitzvah age girls get together to discover what it means to become a Jewish woman and how powerful and important they are through fun crafts, DMC's and lessons to last a lifetime.
Program highlights include a Shabbat experience, a mother-daughter Challah Bake, and a Bat Mitzvah Ceremony.
We look forward to having you join us!
Reach out for more info.
️Feigie Cohen 
Co-Director of Chabad Jewish Center of Carroll County 
[email protected]
General Information
Bat Mitzvah Club is for girls in grades 6&7 (Bat Mitzvah age)
When: Monthly Meetings on Sundays 
Time: 6:45 - 8:00 PM
Fee: $250 for the year.
Scholarships available - please reach out.